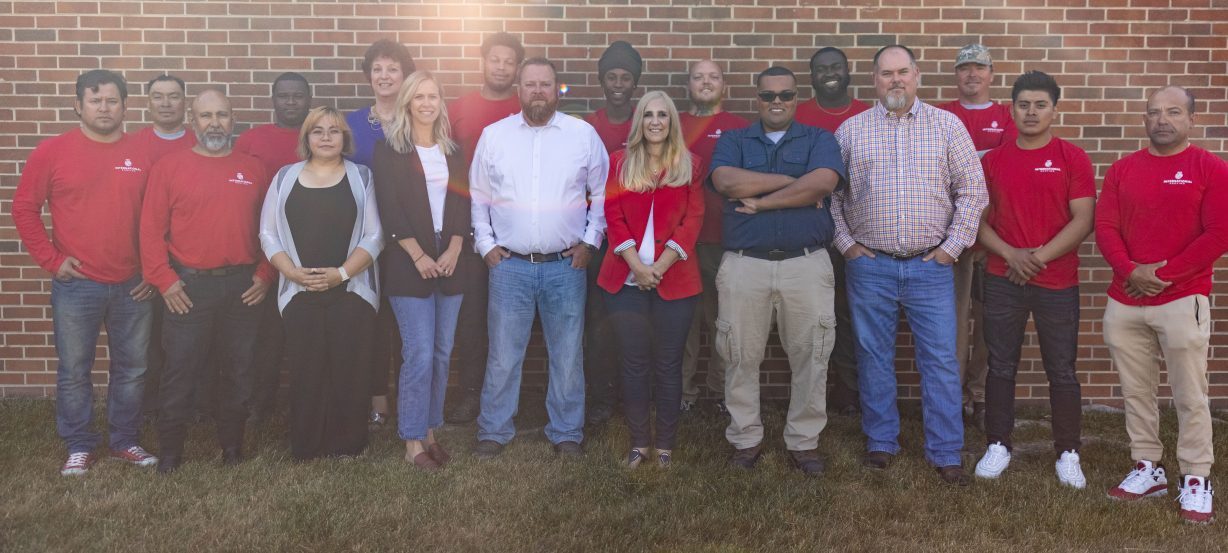 Low-impact construction
If you own or run a business, you probably have more pressing matters to deal with than the condition of your roof. But suppose your roof leaks or is in need of major repairs or replacement? We know it's impossible for you to shut down your business and turn it into a construction zone while repairs are made. We also know that running a business while work is being done on your building can be a major hassle for the people who have to work in the building. Often, fixing the problem can create an even bigger problem. This is not how we do business.
We specialize in Low Impact Construction. This means your business can run without interruption while we repair your roof. We keep the area neat. We abate construction odor. And we create a completely self-sufficient job site so our workers spend their time working on your roof, not disrupting your business. This way we can do our job without getting in the way of you doing yours.
We care so you don't have to
How often do you think about your roof? When a roof is working properly, most people give it little thought. However, when a roof leaks or its structural integrity is compromised, the people underneath will find it difficult to think of anything else. That's why International Roofing offers one of the most comprehensive roof maintenance programs in the business.
Who's in charge around here?
International Roofing provides a dedicated project manager for every single job we do. This ensures that all work is done on schedule, within budget, and correctly. Some companies don't find it necessary to have a project manager on the job. We think that the project manager is invaluable to the job, because if an obstacle arises during construction, the project manager is there to resolve it so the job can continue without delay.
We put our money where our mouth is
It's one thing to say you do good work. It's quite another thing to back it up. Here's what backs up our work: Every client gets a manufacturer's warranty.
Customer Service 24 hours a day, 7 days a week.
Our Company
We are International Roofing, a commercial roofing company founded in 1989. We are one of the largest independently owned roofing companies in Virginia, specializing in roof maintenance, roof replacement, and waterproofing. Whether it's a historic landmark, retail shopping center, business park, industrial plant, hospital, manufacturing facility, educational building, financial institution or government building, we've excelled at it all.
International Roofing takes professional roofing very seriously. We consider what we do a craft and we're always striving to improve our technical knowledge and our practical skills. Working on high-rise buildings and unique building designs are challenges we accept with ease. We handle every job that comes our way with unparalleled professionalism and attention to detail. IR operates with a pretty simple philosophy: if you build a good roof, it won't require costly repairs in the long run.
Every client is guaranteed a manufacturer's warranty

Need Help? Have Questions? Need a Quote?
Contact Us

Want to learn more about our service plans?
Inquire Now
International Roofing impressed me with their technical skills, craftsmanship and professionalism. I highly recommend them.
- Wayne Kinney, SunTrust Bank